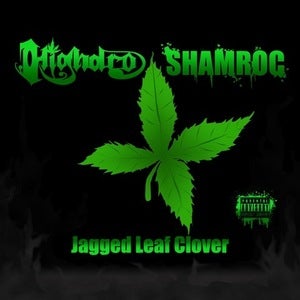 $

10.00
THE JAGGED LEAF CLOVER
The jagged leaf clover is a collaboration album w/ two of las Vegas hottest and
most esteemed local hip hop artists, HighDro, & Shamroc. Together they are their
self titled album "The Jagged Leaf Clover"(The JLC). Its a 16 track album of verbal
tounge twisting rhymes. They reach all across the board on numbers of topics from
their tour history in the song "Don't be Cheap" to there all around friendly and
deeper tracks like "Day Dreaming" & "One Day" to there more gritty underground
attacking songs like "Deadliest of Sin" and "On a mission". The album has minimal
features and the features that are on the album are amazing. Sab (Rhymesayers),
G.c. (Las Vegas), & Jay R the verbal percusionists(Las Vegas). This album is a total
package of two Las Vegas Mc's that hold there own heavy as solo artists. They came
together and created a masterpiece with this one. More to come from these two Im
sure of that.